Walk further. Walk together.
Challenge yourself to walk 52 miles in 24 hours and raise money for The Elizabeth Foundation.
Step up and take on the RidgeWalk in 2021!
Duration: 2 days | Location: UK | Challenge level: Extreme
Provided in conjunction with Charity Challenge. For more information or to register visit our event page on the Charity Challenge website.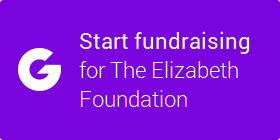 If you would like to collect online sponsorship for an event or challenge, it is quick an easy to set up a fundraising page at JustGiving – just click on the button!